Postcards from Seattle
Questions to ponder
Who decided on the terror strategy?
Where did all the money come from for the equipment and training to carry it out?
Who conducted the training?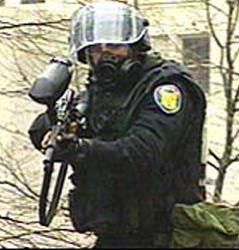 "Welcome to Seattle"
UPDATE 12-2-99/7:30 PM - CNN reports US military sent "advisors," including active duty Special Forces, to "assist" Seattle police in their preparations for the WTO meeting.